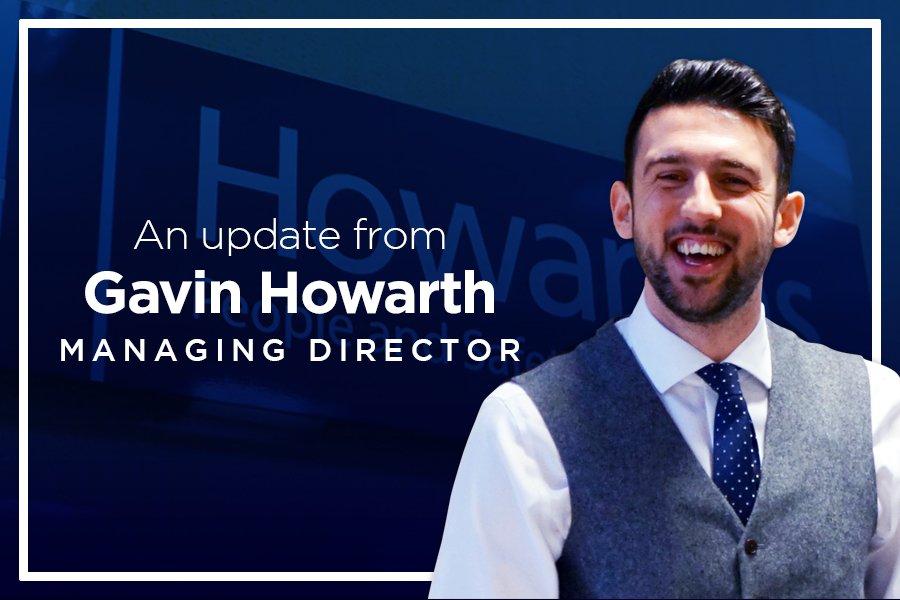 Since winning two national family business awards in London in July, it has been all go at Howarths.
Winning the awards has given us a new impetus to keep improving in everything we do; we're in the process of re-branding, redecorating parts of the office, introducing new marketing features such as 'live chat' on our website, and widening our reach by engaging with strategic partners such as Topic UK magazine.
Plus, we are expanding our team across HR, employment law and sales. Howarths is built on its brilliant people and we can't wait to welcome some new faces to join us on our journey.
Over the summer, we have begun working with some fantastic businesses across the region including Dencroft Garages, Angel Health Care Solutions and FM247. Working with local SMEs is what we do best and we can't wait to get started with our newest clients.
We're excited about having engaged with the University of Huddersfield in a Europe-wide HR project looking at how businesses in Yorkshire deal with HR. Our input will facilitate knowledge-sharing but also highlight to the new generation of graduate HR practitioners that there are fantastic HR careers waiting for them at SMEs across our region; HR on the coalface!
Finally, myself, Andy and Natalie recently had our 11 minutes of fame on BBC Radio Leeds with the brilliant Stephanie Hirst. We talked all about The Howarth Foundation and our quest to provide meaningful employment opportunities for those who have been homeless and are ready to take the next step. If you didn't catch the show, we might still be on the iPlayer somewhere!
Onwards and upwards.
Gavin Howarth