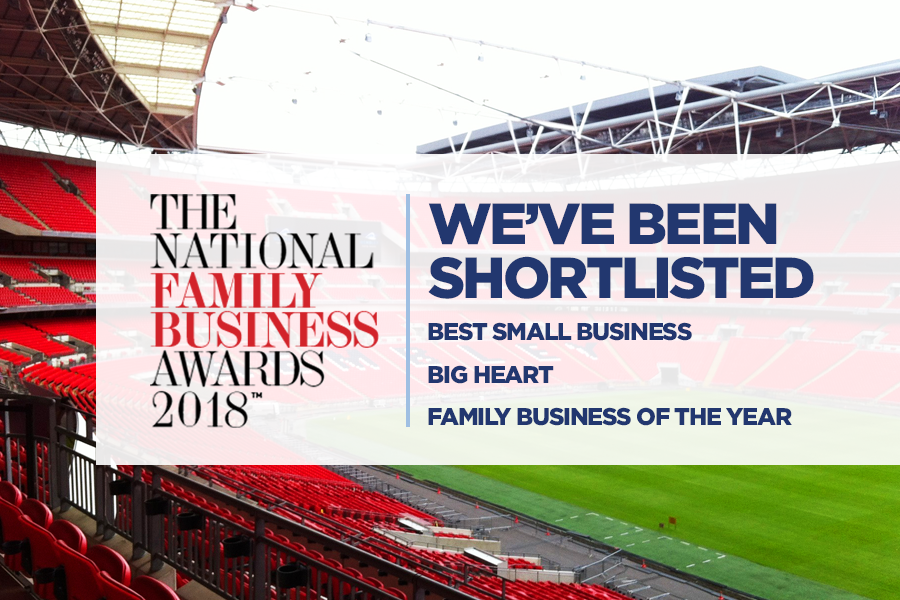 We are delighted to announce that we have been shortlisted for three national awards that recognise the contribution family-run businesses make to the UK economy.
Many of you will know that Howarths was established in 2003 by our chairman, Andy, and his wife, Helen. The company is now run day-today by Andy and Helen's son, Gavin, in his role as managing director.
The news is even more fitting as we look forward to celebrating our 15th anniversary in business later this year, and having enjoyed an extremely successful first year for our independent charity, The Howarth Foundation.
The National Family Business Awards are the UK and Ireland's only awards dedicated to family-run businesses, and are designed to recognise and reward the achievements of outstanding family businesses across the country.
Our managing director, Gavin, said:
"In the last 15 years, we've grown our business based on family values including trust, respect and integrity, which our clients understand and respect.
"To make it to the final of these awards in our anniversary year is a fantastic way to honour these values and celebrate the hard work and dedication from every single person involved in the business."
We will be attending a black-tie ceremony at Wembley Stadium on Thursday 14th July, where the overall winners will be announced. Wish us luck!!