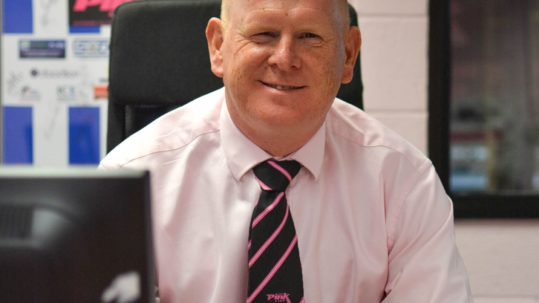 Client Q&A: Paul Ince, MD at The Pink Link
Based in Huddersfield, The Pink Link is one of the best known and most trusted logistics companies in Yorkshire. We spoke to MD, Paul Ince, to find out how support from Howarths has helped the business during coronavirus.
How has The Pink Link been supported by Howarths during the coronavirus pandemic? 
Paul: The Howarths team has kept us up to date on changes to the furlough system when the government was adding to the understanding daily.
The team has also supported us to manage the furlough process including defining who was eligible (and who was not), guiding us through several of the idiosyncrasies involved in the process and also helping with the required documentation.
Has this guidance helped you make better business decisions since the lockdown started? 
Paul: It has assisted with our structured furlough programme while helping us ensure (ideally) we still had access to all skill bases to run the business or recognised where we did not.
Would the situation have been different if you had not had access to guidance from Howarths? 
Paul: We would have been lost. We would have been at the behest of the internet and trying to cobble together documentation and processes based on unstructured thinking and information.
Has the situation with coronavirus highlighted the importance of HR and employment law support for The Pink Link?
Paul: We would have been totally lost without Howarths support, be that the seminars they run through to the Client Portal updates. With the ever-moving face of HR legislation along with the "eggshell" walk of managing staff, Howarths have provided a service – for many years – which is not only legally and procedurally robust, but also friendly and empathetic.
What three words describe the service you have received from Howarths over the course of the past few weeks? 
Paul: Personal, professional, informed.