Q&A: After Furlough Ends… What Next?
Q:  How and when do we have to engage with potential redundancy issues?
A: A redundancy situation will always present itself as a result of a certain business need and so an employer isn't subject to any specific time constraints when it comes to initiating redundancy proceedings or, engaging with affected employees. An employer should however ensure that they engage with affected employees when redundancies are reasonably contemplated and in sufficient time to ensure that meaningful consultation can be had.
When initiating redundancy proceedings, an employer should always ensure that it has properly established its business case for redundancies and identified the required reduction or cessation of work of a particular kind.
Q: Can we use the furlough period as a pre redundancy notice period?
A: There is no problem with an employee being issued with notice of redundancy during furlough and for their notice period to run during the employee's furlough leave. Employees who are on notice during furlough must be paid 100% of their salary for the statutory notice period (or the contractual notice period if this provides for additional rights).
Q: We are currently hiring as we have a need for qualified teachers – can we still do this and make less qualified people redundant?
Our employment contracts are with the company as a whole and with different level roles – not specific to exact roles and exact nursery sites.
A: Given that the Employment Rights Act 1996 defines a redundancy situation as a reduction or cessation in work of a particular kind at a particular location, it is perfectly acceptable for an employer to make redundancies in one area of its business whilst simultaneously recruiting elsewhere. There may be an argument to say that an employee who is at risk of redundancy should be offered one of the new roles as an alternative to redundancy but specific advice on this point should always be sought.
Q: I am trying to get my head around statutory lay off and guess some companies could use it to avoid redundancy consultation.
If we had someone laid off for a month and they put in a request for redundancy.  They wait a week and then resign – what happens about their notice?  If we weren't planning to get them back would we have to pay the notice pay?  What if they don't give notice and say they are resigning with immediate effect?  In both instances do we just pay redundancy and outstanding holiday pay?
A: Lay off couldn't be used to avoid redundancy consultation: the two concepts are entirely different. If an employee requests a redundancy payment and resigns in order to do so, then notice would still be payable unless the employee resigned with immediate effect. An employee would also have to comply with the relevant rules on applying for a redundancy payment to be eligible and the employer would not have issued a counter notice.
Q: I have two sons who work for the business. They are both currently on Furlough.
They have not taken any holidays this calendar year, which has obviously built up during furlough. They have volunteered to come in this month and work a couple of days a week, using there holiday entitlement to do so. My question is can i make a full furlough claim for them if they are volunteering there own holiday free time to work or would this have to be a flexible furlough claim ? If this is the latter how are employees being reimbursed for untaken holidays ? in my sons instance it is unlikely they will be taking any time of this calendar year
A: In the most recent Treasury Direction issued by the government in respect of the CJRS, a specific provision was built in to prohibit the abuse of the scheme. Whilst there is no specific guidance as to what will or will not constitute an abuse of the scheme, it is certainly accepted that an employer who seeks to use the furlough scheme purely to obtain a tax payer contribution to the holiday pay may be in breach of this provision.
Additionally, employees on annual leave should be resting from work. Employees who work during annual leave, albeit on a voluntary basis, won't be getting the benefit of this rest which could result in a technical breach of the Working Time Regulation 1998.
Q: Can an employee work for someone else whilst laid off?
A: Provided the employer agrees there is nothing to prevent this from happening.
Q: With statutory lay off if the employee requests redundancy, then resign and give a months notice. Given that they're laid off without pay do they get paid the notice period?
A: Employees who resign during lay off will be entitled to receive notice pay for the notice given/their contractual notice period.
Q: If you place employees on short-time, is this classed as a change to Ts & Cs if you cannot put an end date on it?
We have a downturn in work but we have no idea when or if it will pick up, so not sure whether short-time or change to Ts & Cs would be the way forward.
A: This situation would require specific advice because it would depend on why an end date cannot be clarified, the reason and nature of the downturn in work and what the general view of the employees is. Short time working is intended to cover temporary measures and should not be used to avoid the implementation of formal and permanent variations to contract if this is actually what is necessary.
Q: What are the guidelines on rolling holidays over into subsequent years? i.e. they cannot take their holiday in this holiday year – too busy – then what happens??
A: The Working Time Regulations were amended earlier this year to say that where it has not been reasonably practicable for an employee to have taken their annual leave this year due to Covid-19 then they can roll up to their statutory entitlement across the next two leave years. Full time employees can roll up to 20 days over and part time employees, the pro rata equivalent.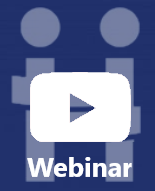 The webinar is available to watch here! Right click the button to open the link.
Please note: In the heat of the moment and with the pressures of being on-screen(!) an erroneous reference was made during the session regarding the timescales for lay off. For absolute clarity, employees are entitled to request a redundancy payment after four continuous weeks of lay off or, six non-consecutive weeks of lay off during a thirteen week period.