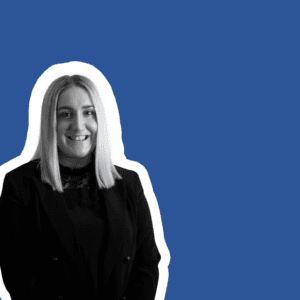 Employment Law in 2022: 12 changes to look out for!
We expect to see lots of changes and developments across the board in 2022. Here are the top 10 things to keep an eye on in terms of employment law:
Temporary change to SSP self-certification. In December 2021, the Government made temporary changes to SSP self-certification rules in an attempt to support GPs with the inherent backlog. The 7 days self-certification rule has temporarily changed to 28 days. This means that employees can self-certify their sickness absences beginning on or after 10th December 2021, up to and including absences which begin on or before 26th January 2022. The self-certification period will revert to 7 days beginning on or after 27th January 2022.
Mandatory vaccinations. From 1st April 2022, it will be unlawful for CQC regulated providers to employ unvaccinated staff, expect for those who are medically exempt. Those organisations effected by this change will need to ensure they communicate this change to workers ahead of 1st April 2022 and follow the necessary processes.
An extra Bank Holiday! On 3rd June 2022, there will be an extra bank holiday to celebrate the Queen's platinum jubilee. Employers will need to consider their approach to this additional bank holiday as to whether their workforce have a contractual right to the additional bank holiday as paid leave.
Rise in National Minimum Wage. The NMW is set to rise to £9.50 an hour from 1st April 2022, an increase of 6.6%. Employers will need to ensure they continue to be compliant with NMW.
Changes to redundancy protections for employees on maternity leave. Currently, if an employee is on maternity leave and they are selected for redundancy, they have a right to be given first refusal of any suitable alternative roles over other workers. It is anticipated that this right will be extended to apply to mothers from the point they notify their employer of their pregnancy until 6 months after they return from maternity leave. This will also apply to those taking adoption and shared parental leave. This has not been implemented yet, but we expect to see developments this year.
Changes to the Right to Flexible Working Request. It is being proposed by the Government to extend the existing right to request flexible working from day one of employment. There has also been talks of amending the right to request flexible working to a default right to work flexibly, unless the employer can justify an alternative.
Extended leave for neonatal care. In March 2020, the Government promised a new right to 12 weeks paid neonatal care for parents of babies that are admitted into hospital (where the baby is 28 days old or younger) if the admission lasts for a continuous period of seven days or more. The right to leave will apply from day-one of employment and the right to statutory pay during this leave will be subject to 26 continuous weeks service. An implementation date is yet to be confirmed.
New Carers' Leave. The Government proposes to provide a new right to carers to take up to 5 days unpaid carers' leave each year to help them carry out their caring responsibilities. Again, an implementation date has not been confirmed.
Widening of Pay Gap Reporting to Race. Currently, an employer who has a headcount of 250 or more must comply with regulations on gender pay gap reporting. The "gender pay gap" is the difference in average earnings between women and men. There are proposals to extend this to ethnicity, although nothing has been confirmed.
New Duties to Prevent Sexual harassment. The Government has promised to introduce a new proactive duty on employers to prevent sexual harassment in the workplace and introducing new protections from third-party harassment. The Government is also considering whether to extend the time limits to bringing any claim under the Equality Act 2010 from the current 3 months to 6 months.
New Single Labour Market Enforcement Body. The Government has proposed to introduce a single enforcement body, which will bring the following 3 existing bodies unto one organisation: HMRC National Minimum Wage Enforcement; Employment Agency Standards Inspectorate; and Gangmasters and Labour Abuse Authority. The aim of the new body is to focus on protecting workers against bad practices in the labour market including, labour exploitation, modern slavery, breaches of national minimum wage, holiday pay and statutory sick pay.
Employment Bill. In December 2019 Queen's Speech, the Government announced plans to introduce a new Employment Bill. The main purpose being to "build on existing employment law with measures that protect those in low-paid work and the gig economy." No such bill has been published and there was no mention of plans for an Employment Bill in the 2021 Queen's Speech. However, it is anticipated that the Bill will be published some time in 2022. The measures expected include those highlighted above.
We will be keeping a close eye on the above proposals and any further changes to employment law in 2022 so please look out for our client updates which will be sent to those subscribed on our mailing list.
Author: Anna Schiavetta, Employment Law Solicitor at Howarths
If you would like further information in relation to any of the points raised in this article, please don't hesitate to get in touch with a member of the team on 01274 864 999.